Beanstalk Farms · October 27th, 2022
Community Grant Program, Q3 2022
A summary of the Beanstalk Community Grant Program's activity in Q3.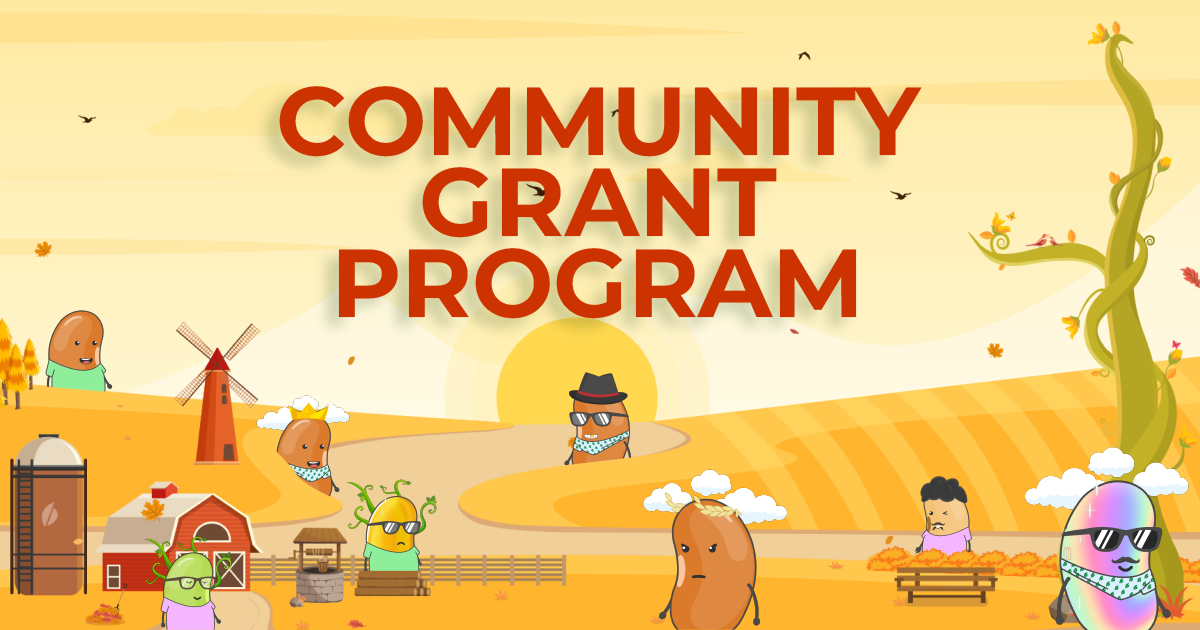 Beanstalk's Community Grant Program launched in August 2022 and has quickly become a facilitator for content creation in the Beanstalk ecosystem.
In Q3 2022, 10,650 Beans were awarded to community members for their Beanstalk-related work. A summary of the projects awarded during that period can be found below.
The Community Grant Program is funded by a monthly allocation of 30,000 Beans from the Beanstalk Farms budget (see BIP-22 and BIP-25). Portions of the allocation are available to anyone who produces quality original content that adds value to the Beanstalk ecosystem, subject to the judgment of the Community Grant Committee of 2 Beanstalk Farms contributors and 1 community member.
If you are interested in participating in the Community Grant Program or have questions about eligible content, check out the #community-grant-program channel in the Beanstalk Discord and reach out to @mod323 on Discord (mod323#9967), Twitter or email ([email protected]).
Q3 2022 Grants
---
About Beanstalk
Beanstalk is a decentralized protocol that allows anyone to realize the value of an open, permissionless fiat stablecoin. The Beanstalk community of lenders, borrowers and savers secures a protocol-native stablecoin, Bean, with the goal of creating the world's most accessible digital money system. By eliminating collateral requirements, Beanstalk can be the catalyst for a trustless money that unlocks the potential of decentralized finance for everyone.
About the Beanstalk Community Grant Program
The Beanstalk Community Grant Program aims to reward community members for creating high quality content about the Beanstalk ecosystem. A budget of 30,000 Beans per month is allocated to creators of new Beanstalk-related content that focuses on Beanstalk and its role in the broader DeFi ecosystem.
More information on the program can be found here.